The Norwood Fall Fair has been a tradition since 1868. We invite you to take a look back with us to memorable events over these past decades.
Moments in History
1880 - Norwood Village granted The Agricultural Society $15 to rent the field which is now known as the Fairgrounds.
1887 - The Society changed its name to East Peterborough Agricultural Society.
1907 - Portable ticket booths were added to the Fair.
1911 - A water well was drilled to 157 feet a $2 per foot!
1916 - Ten country school fairs in the area were invited to compete at the Norwood Fair. The school fair was subsequently replaced with other events.
1923 - Admission fee was raised to 35 cents for adults and 20 cents for children.
1927 - Subscriptions were sold to raise money for the Fair.
1936 - The first parade! The Havelock Band was hired for $12 to march from King's Hotel to the Fairgrounds.
1939 - The Norwood Fair was cancelled due to "present world conditions" (World War 2 was declared that autumn).
1947 - The Norwood Fair is back with the return of the School Fair and a beauty contest for girls.
1953 - The Norwood Fair becomes a two-day event.
1954 - A Baby Show was added. 13 babies, but no spectators!
1955 - The gate receipts total was an Ontario record for a two day fair.
1958 - The Poultry and Horse sheds were destroyed by fire.
1959 - The G.A. Brethen Coliseum (local arena) was built.
1964 - New stands and bleachers were added to the Fair Grounds.
1966 - The Armouries were purchased.
1977 - New Curling Club was built.
1978 - The first Steer Show and Auction held at the Fair.
1979 - Ten acres of land was purchased for parking.
1981 - The Norwood Thanksgiving Weekend Fair is now a Class "A" Fair.
1986 - The first Old McDonalds Farm for children was added to the Fair.
1987 - The Norwood Agricultural Society gets its own constitution.
1989 - A new horse barn was built.
1990 - The "Future Farmers" beef show was introduced.
1993 - Addition of a new horse ring and poultry barn.
1996 - Blue Box recycling program instituted at the Fair.
1997 - New gates and fencing. 14 acres are purchased from the Cuthbertsons for a new recreation complex.
2000 - Portable stage built to house outdoor entertainment. Antique car show moves to high school field.
2002 - www.Norwoodfair.com web site is launched. All Agricultural Society buildings are now smoke free. 89 Antique tractors compete in Demonstration Pull.
2003 - New $3.9 million complex on land donated by the Agricultural Society.
2004 - "Cuthbertson Ring" build on east end of fairgrounds at a cost of $25,0000.00
2005 - "Stevenson Ring enlarged.
2006 - New furnace installed in the Exhibition Building. Former ball booth converted to showers and washrooms.
2007 - New Webmaster & new web site. ATM's preview at our fair.
2008 - Norwood Fair Logo incorporated on to Norwood Post Office cancellation stamp.
New "Home of the Norwood Fair" grounds sign installed facing Alma St.
2009 - School Fair Prize Money increased. KIDZ Koral makes debut in Millennium Room.
2010 - New washrooms constructed at a cost of $200,000.00
Presidents from 1868 to present
1868-1914 Frank Birdsall
1915-1922 Edward Hawthorne
1923-1927 P.M. Grover
1928-1931 Wm. Thompson
1932-1935 Gilbert Elmhurst
1936-1937 Colonel F.E. Birdsall
1938-1940 Wellington Burgess
1941-1942 Wm. G. Barrie
1943-1958 G.A. Brethen
1959-1972 Rod Webb
1973-1974 Keith Ross
1975-1977 George Richardson
1978-1979 Joseph Crowley
1980-1981 Arnold Stevenson
1982-1983 Charles Lobb
1984-1985 Ron Warner
1986-1987 Don Richardson
1988-1989 Robt. Stockdale
1990-1991 Mark Stanley
1992-1993 Murrray Ross
1994-1995 Art Telford
1996-1997 Andrew Elmhurst
1998-1999 Paul Quinlan
2000-2001 Bernie Walsh
2002-2003 Allison Brown
2004-2005 John Kloosterman
2006-2007 Jim Buck
2008-2009 David Crowley
2010-2011 Greg Stewart
2012-2013 Ed Walsh
2014-2015 Jeff Dornan
2016-2017 Steve Ross
2018-2019 Kerstin Walsh
2020-2021 COVID-19
2022-2023 Krista Tweedie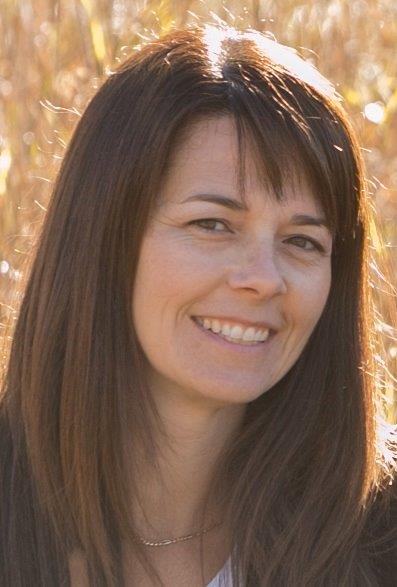 Norwood Fair President
2022-2023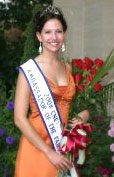 Top Honours at the CNE
Jenna English 2008-09
We are proud to record in our history that three of our very own Fair Ambassadors have won top honours at Toronto's Canadian National Exhibition.
Jenna English
2008-2009
Christina Crowley
2005-2006
Tonia Barber
1993-1994 
The annual Ambassador of the Fairs competition attracts approximately 80 young women and men from across rural Ontario who are proud to share their comprehensive knowledge of Canadian agriculture.
In order to be considered for the esteemed title of Ambassador of the Fairs, the contestants must first have competed and won at their local fair. The finalists then travel to Toronto for the three day judging competition. Through their poise, self-confidence, agricultural knowledge and prepared speeches, a candidate is chosen to represent the CNE for next year.
The objective of the Ambassador of the Fairs is to promote, educate and inform the public on Canadian agriculture while bridging the gap between rural and urban communities.