Besides all that lively competition among exhibitors, we like to have a whole lot of fun at the Norwood Fair. Check the fair schedule and maps page for times and locations for these and more events for the whole family.
Parade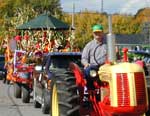 The Norwood Fall Fair Parade (see map) starts to roll at noon on Saturday. The parade will feature decorated wagons, bands, antique tractors, cars and trucks, horses and ponies, clowns and costumes. If you would like to join the parade, please register by Sept. 20th.
Music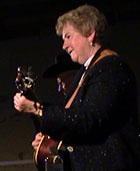 Several professional musical acts are on the line up for all three days of the fair. Check the schedule for start times and locations.
If you like to perform, why not join the Amateur Musical Entertainment at the Gate #4 entrance on Saturday? Performers whose early gigs took place at the Norwood Fair included Avril Lavigne and Groundswell (later known as Three Days' Grace). Contact us to register.
Midway
What's a fair without a ferris wheel? We also have a giant slide, kids' roller coaster, carousels of all descriptions and the weird thing that goes backwards and is really really loud. Games and vendors and a taffy pull are all part of the fun.
Flyball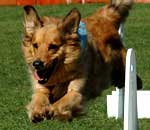 Watch the amazing Hot Diggity Dogs play flyball in a race against each other and their human pals in this fast-paced, family-fun event. Check the schedule for start times.
Kids' Talent Contest
Kids can do the darndest things. Saturday is Children's Day and among the all-day fun for kids is a chance to show off their special talents. Contact Jennifer Crowley to register.
Old MacDonald's Farm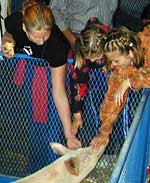 This wonderful petting zoo is located in the EIEIO building (see map page). Kids can meet the ponies, pigs, ducklings, rabbits and all their farmyard pals and feed them a little snack (we have the feed, please do not bring your own).
Kids' Games
Lots of fun for the little ones. Come to the Bethren Coliseum stage on Saturday afternoon with kids aged 2 - 15 for some games. No pre-registration required.
Stuffed Creature & Teddy Bear Show
Have the kids bring their stuffed pals to see who's got the biggest, most colourful, or most exotic stuffed creature. There is also a prize for the Best Dressed Teddy Bear and bear & owner look-alike (dress-up) contest. No pre-registration required.